At the Mcmaster Designathon in February 2019, my team (Will Truong, Duaa Zaheer, Carlo Dormiendo, and myself) were challenged with redesigning the interior and improving the passenger ride-sharing experience of fully autonomous vehicles for Uber. To achieve a better understanding of how the ride sharing experience might evolve for autonomous vehicles, we conducted research through competitive analysis, body-storming and existing user journeys. Based on our research insights, we developed a service that addressed the anxieties users could have in a fully autonomous vehicle while also taking advantage of the additional physical space in the vehicle to increase user comfort and agency. We delivered an articulated 3d printed prototype, an interactive digital prototype of the improved Uber app experience, and digital 3D renderings of the designed vehicle interior.
Original McMaster Designathon Challenge Statement
Autonomous vehicles have been a recent trend among not only automotive industry leaders, but startups all over the world. Autonomy is playing a role in both cars for the individual consumers as well as mass transportation. As a result, a new perspective is required for vehicle interior design that better suits the user's needs. Moreover, services like Uber are looking to improve the ride sharing experience, allowing their passengers to move away from owning personal cars.
Narrowing The Scope
A wide variety of concepts and solutions for autonomous vehicles have already begun to populate the automotive industry and the larger tech world. Because of this, we chose to narrow our response to the challenge statement to a specific type of vehicle and journey. We selected fully autonomous, zero intervention vehicles as our physical design space, and UberPooling or group-based ride sharing as our target user journey. This allowed us to focus our efforts on one possible implementation of autonomous vehicles and deliver a fully formed and well-thought out solution.

Design Objectives & Principles
The current attitude of consumers towards fully autonomous vehicles is one of stigma and apprehension. Prospective passengers worry about safety and feel they are giving up control of their journey to an unfamiliar artificial intelligence. Therefore, returning a sense of control to the passengers is of paramount importance in any implementation of autonomous vehicles, especially when the passengers themselves do not own the vehicle. We identified three principles we needed to focus on to create an effective full-autonomous ride-sharing service.
Embrace the possibilities that come with fully autonomous vehicles and use them to bring new novel and effective features to Uber and the ride-sharing experience as a whole.
Facilitate seamless transitions to this new autonomous ride-sharing experience for both Uber and their customers by leveraging existing infrastructure and the already existing Uber brand.
Empower the user to take back control of their ride-sharing journey by building a feature-rich experience that allows them to tailor their ride from curb to curb.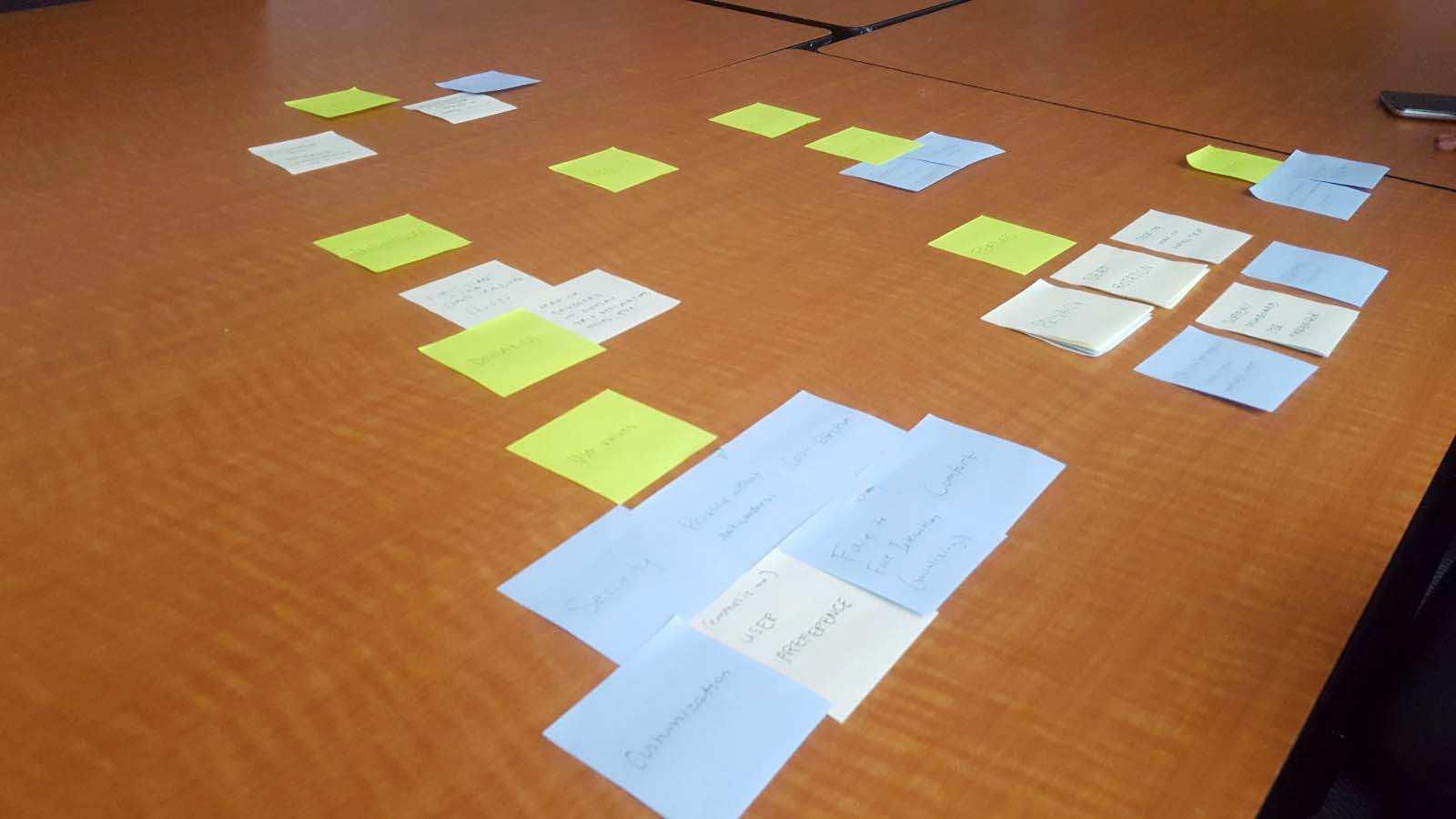 Bodystorming & Role-playing the Passenger
With this being a hackathon project, we had constraints on our ability to conduct research with actual users in the current experience and environment that Uber offers. To circumvent this we bodystormed using office chairs available in the hackathon space.  We set up the interior of a non-autonomous vehicle and role played a ride-sharing experience, discussing what we were thinking and feeling as we went through it. We found that a lot of rider anxiety comes from the specific experience of ridesharing and riding with strangers. In these UberPool situations we examined the confusion that may happen when the Rider attempts to enter the UberPool. A rider entering a shared UberPool may be unsure of social conventions and protocols and experience an increase in anxious feelings. Safety wise, how do riders know what door of the shared vehicle to approach to enter or where to sit in the vehicle?
Bodystorming also allowed us to experience the physical side of the UberPool experience. We knew that one distinct difference between UberPool and our design would be that our product would be standardized, which meant the service would not be constrained by thousands of possible vehicle models in the fleet.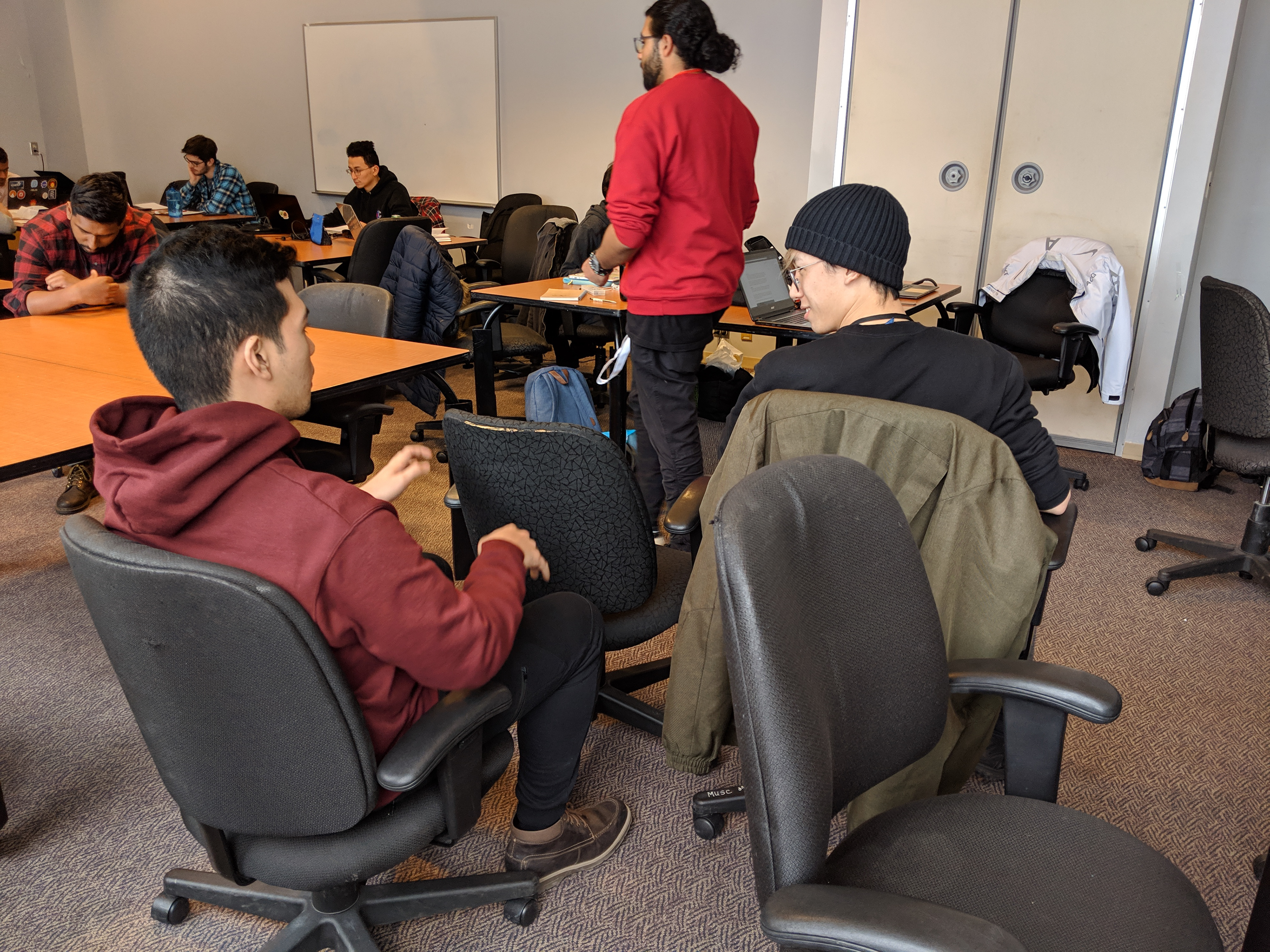 Opening Up the Space
The decision to develop a fully autonomous vehicle allowed us freedom to design speculative features while still developing a feasible final concept. Through our bodystorming, we discovered that with no requirement for a steering column or other driver intervention, we could use the additional space in the vehicle to provide amenities and features to the riders. Bodystorming with the swivel office chairs made us explore adjusting the chair's orientation according to the rider's preference. 
The ability to control the chair's orientation meant that we could configure the user's seat specifically to the user's preferences for a seamless pick-up. This gives the user the ability to enter the vehicle normally, or "sit-into" the vehicle from the curb.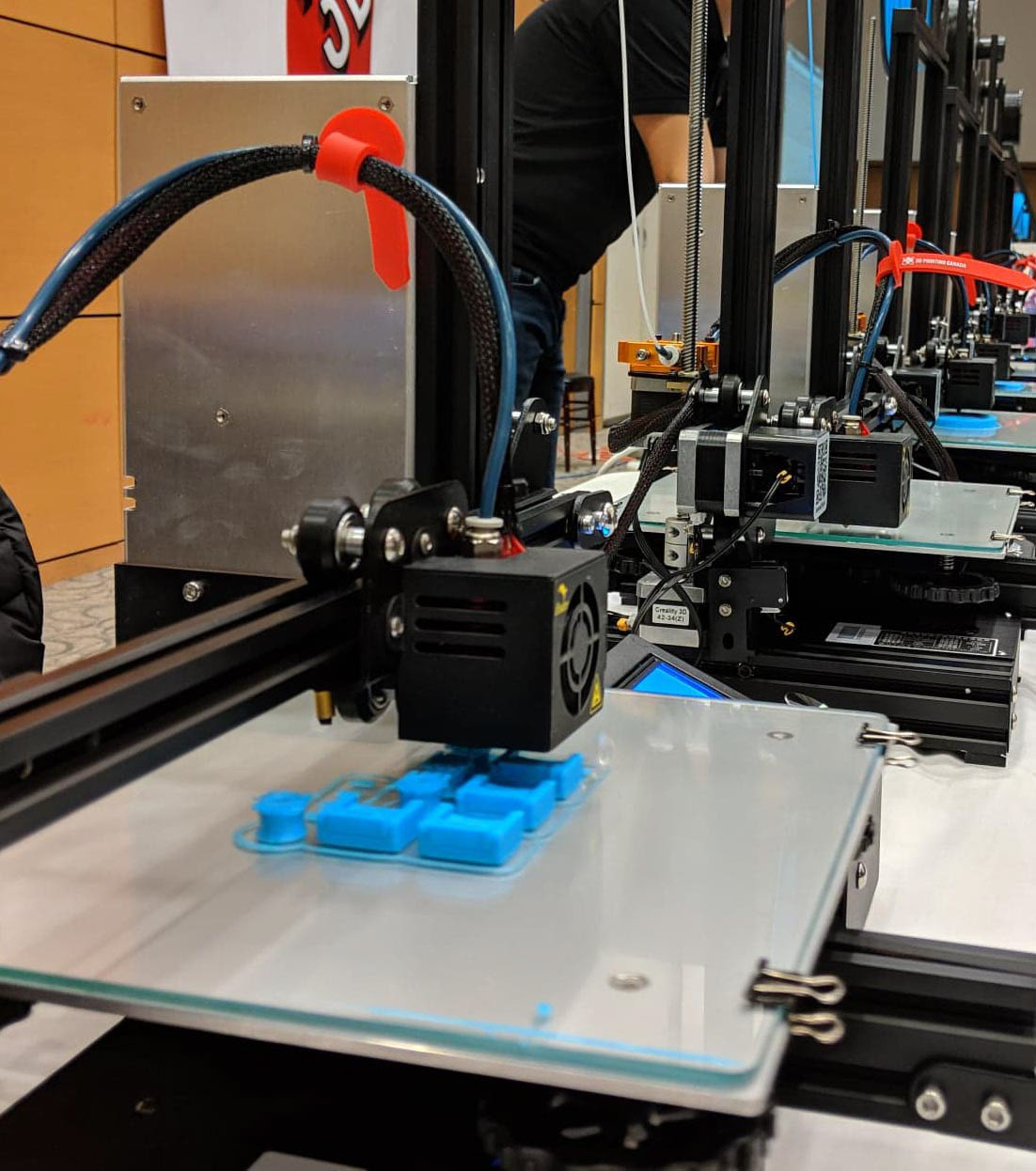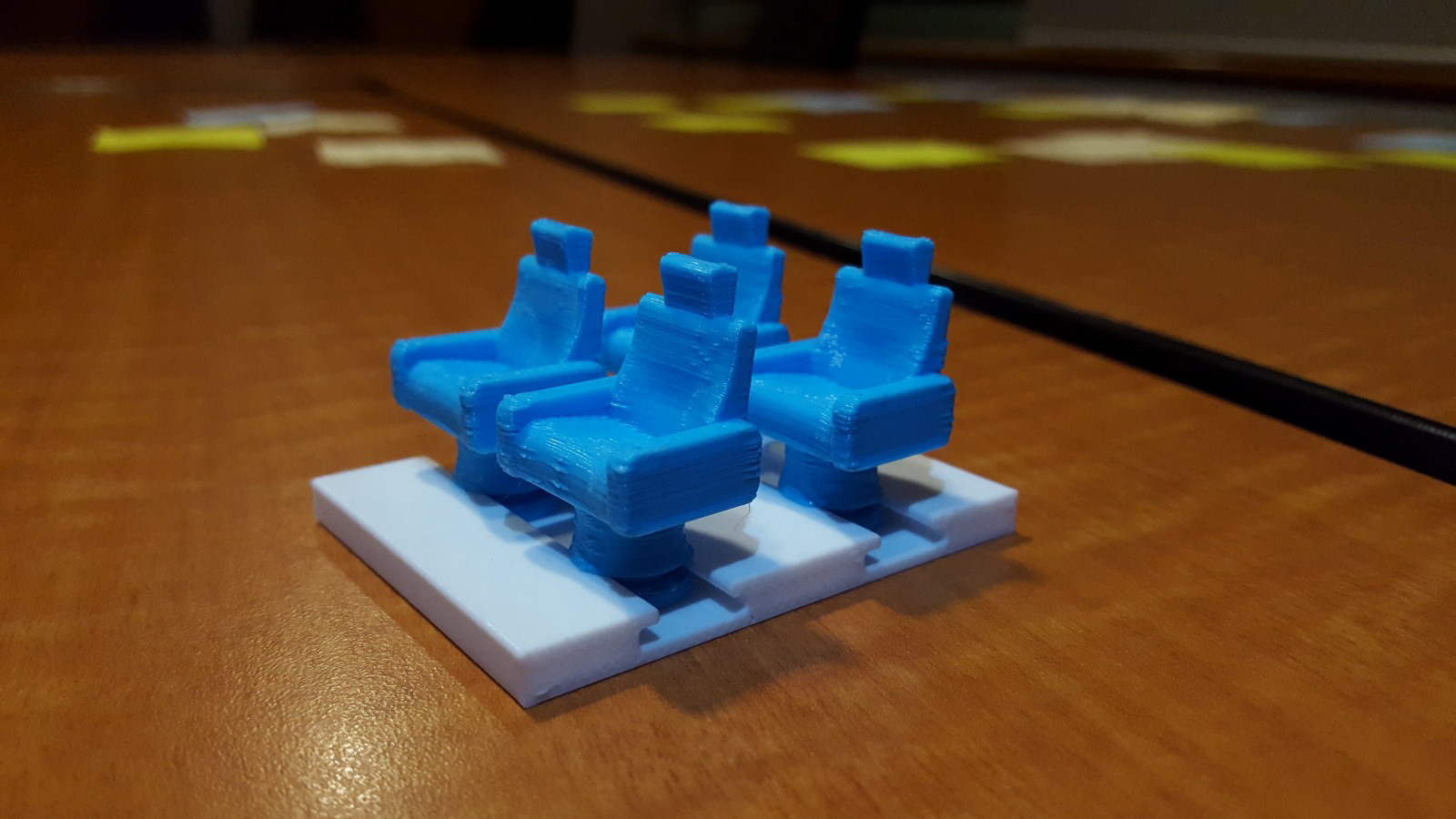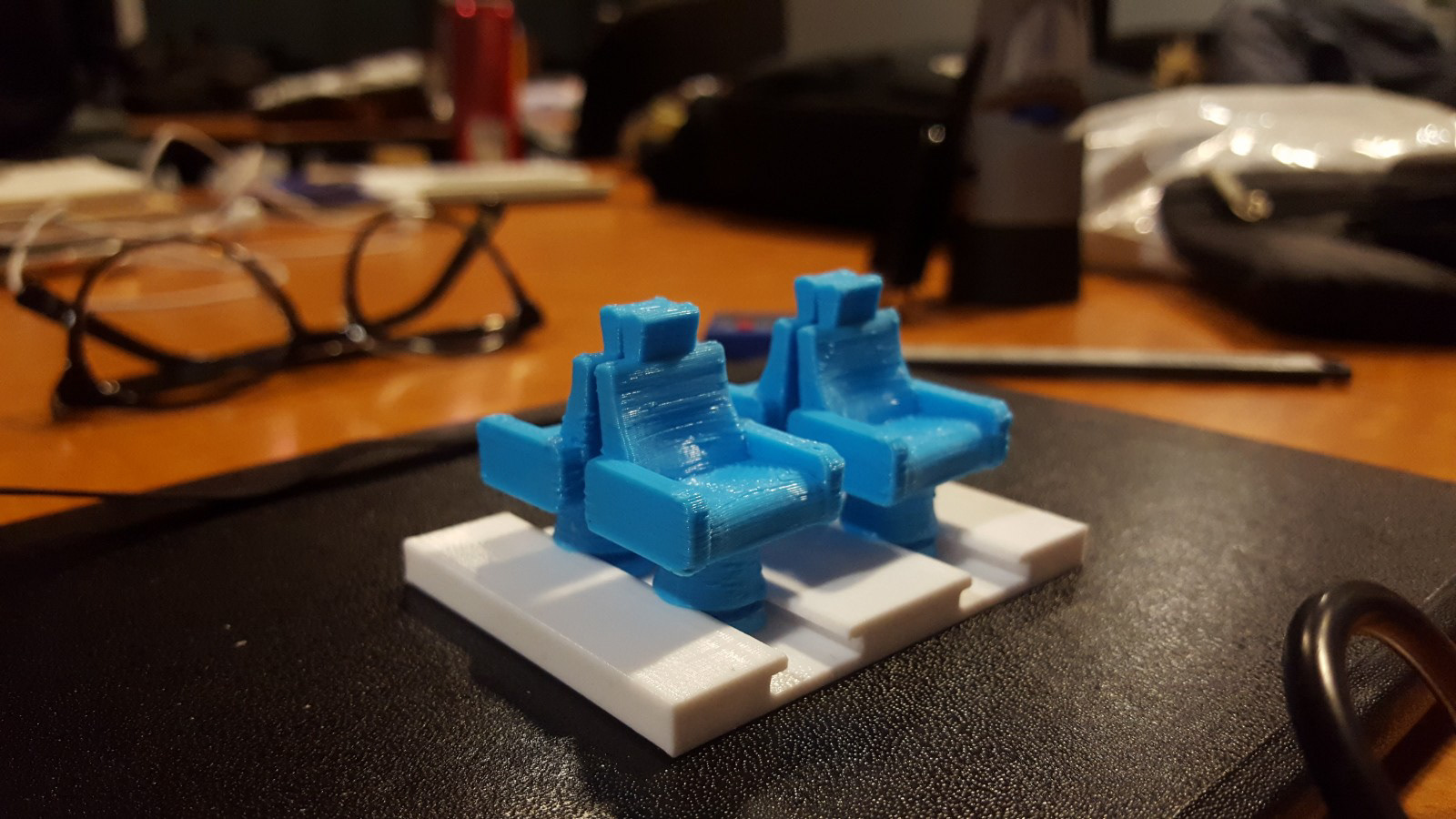 3D Printed Prototype & Product Renders

Throughout the event, we had access to 3D printers and took the opportunity to work fast and prototype our first concept before the end of the first afternoon. Based on our body-storming and affinity mapping we designed a chair prototype that featured configurable chairs and seating arrangements. As we moved forward with changes to the mobile app and the rest of the vehicle interior, this prototype enabled us to physically visualize our design decisions as we went.
After further refinement to the in-app user journey we reprinted the chair prototype with a vehicle interior. We printed the prototype in several pieces and then assembled after some minor sanding. The physical prototype is capable of a full 3
60° rotation and each chair has full movement inside their rails which showcases the many different ride-sharing layouts available to users during the experience.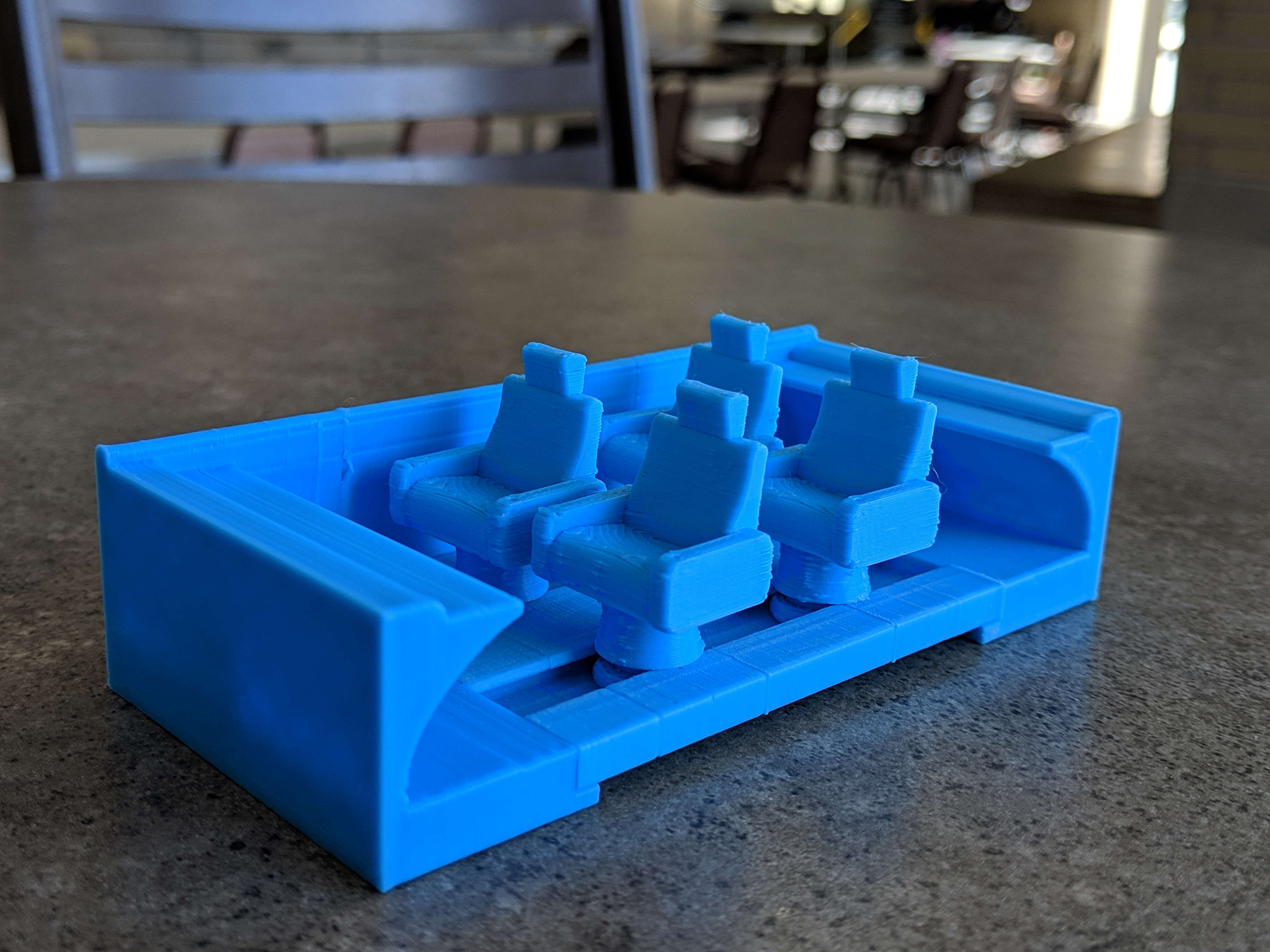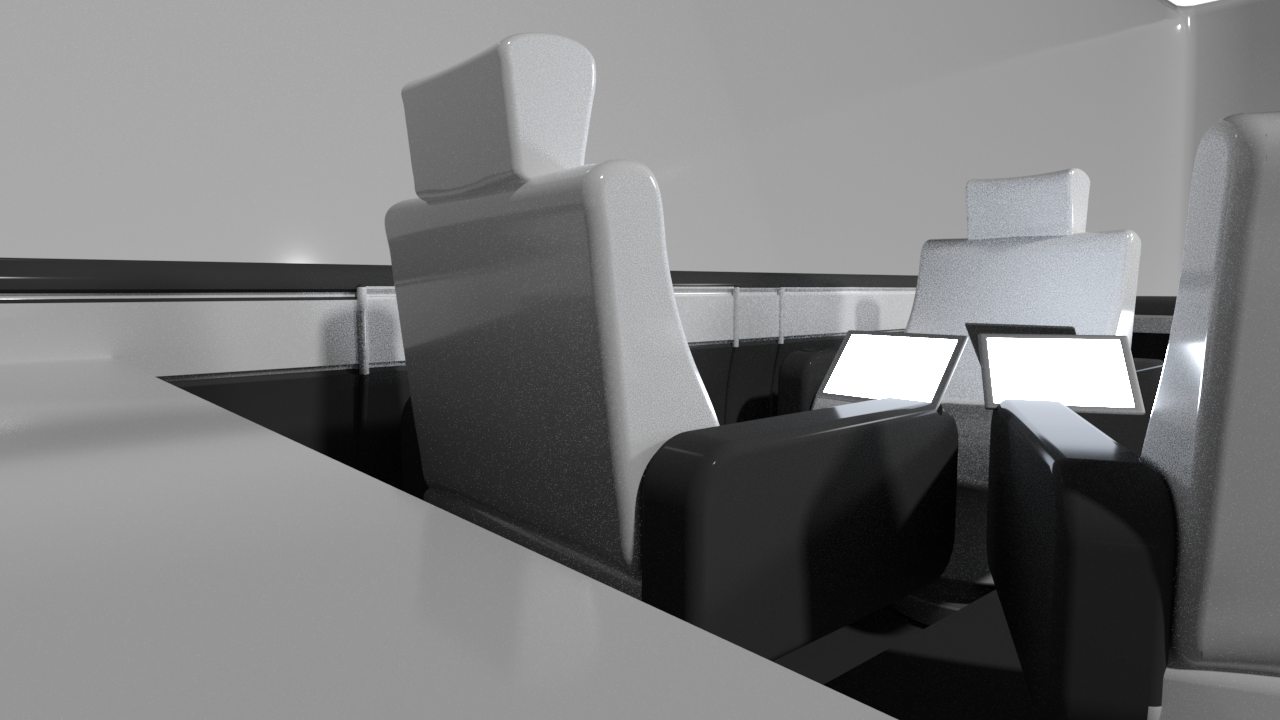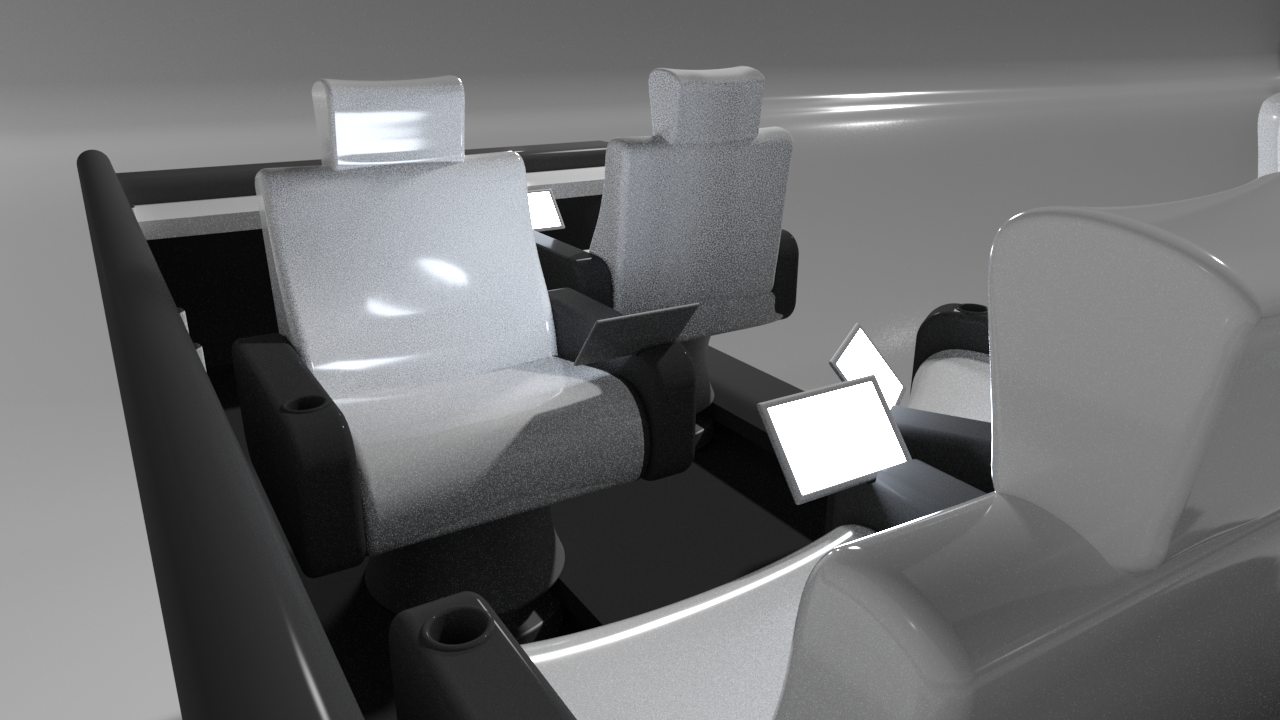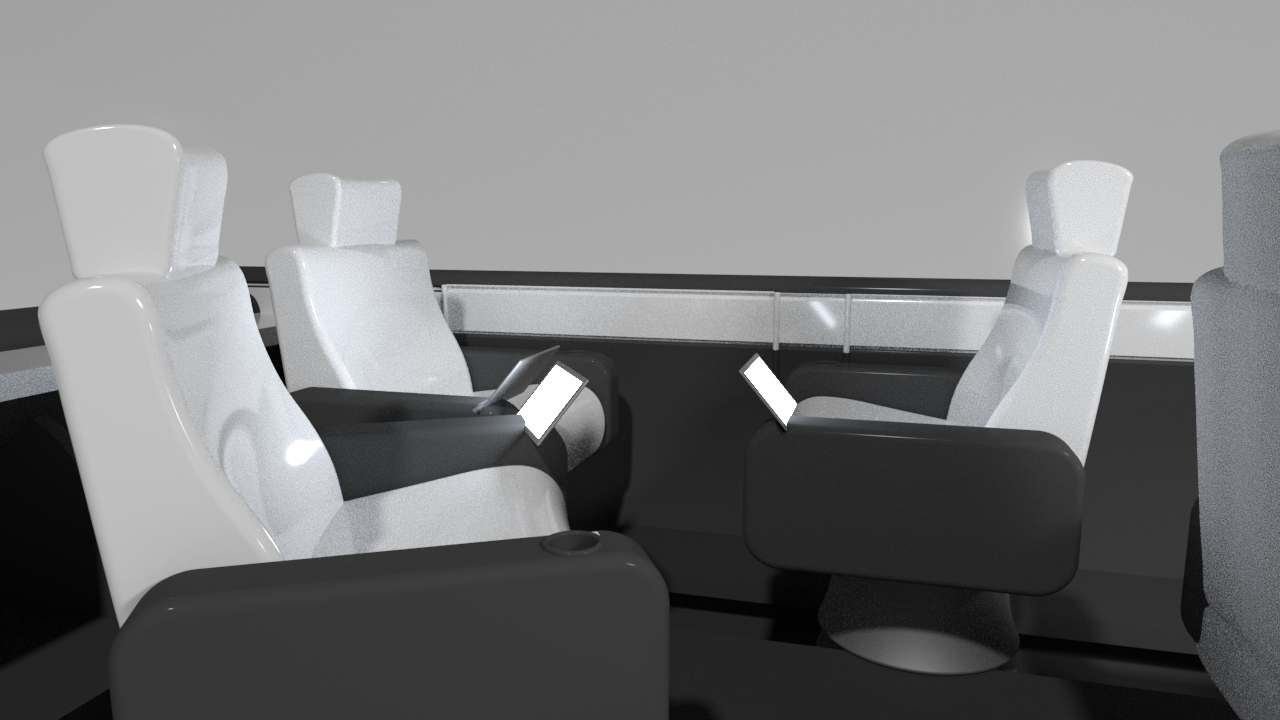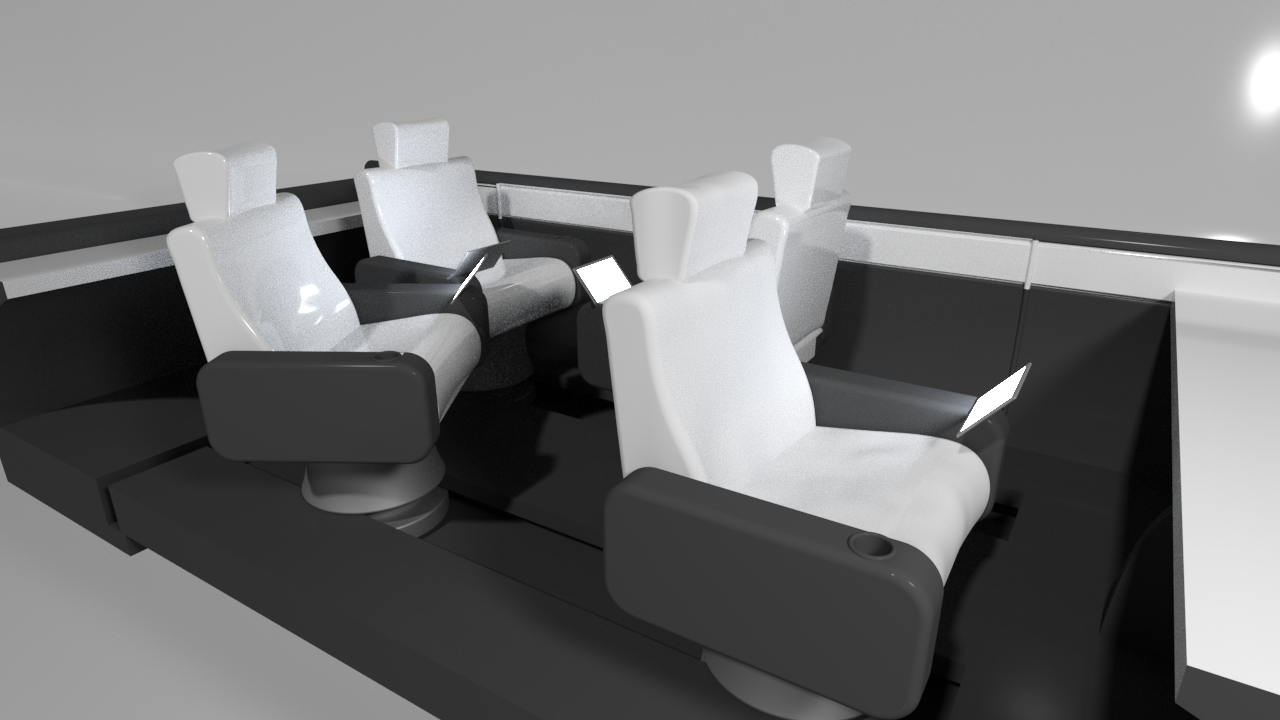 Alongside the 3D Printed Prototype and 3D renders we also developed a interactive prototype that showcased how UberAuto could be seamlessly integrated into the Uber app. It features the ability to select your seat as well as see seats that are already reserved and maintains the  functionality of the existing Uber app.